The Best New Korean Dramas to Watch in 2021
All aboard the K-drama mania after watching hits such as Crash Landing On You, Itaewon Class and It's Okay to Not be Okay? You'll be pleased to know that a number of notable Korean dramas are set to be released this year––with Netflix even expanding its operations in Asia and leasing 16,000 square metres of studio space in South Korea. Besides all the new films coming to Netflix and new Netflix releases for this month, keep these Korean dramas on your radar to cure your lovesick hearts, give you the thrills or just provide an escape of reality.
A lot of South Korea's most famous names, from Gong Yoo, Song Joong-ki to Jun Ji-hyun are making their small scene comebacks, with 2021 already looking to be another strong year for Korean dramas. From swoon-worthy romances, edge-of-your-seat thrillers to exciting science fiction, here are the most popular Korean dramas that we can't wait to see this year.
Image from Epic Stream
1. Sisyphus: The Myth
After a two-year hiatus from the small screen, Park Shin-hye is making her return in Sisyphus: The Myth, opposite Jo Seung-woo. It follows Han Tae-sul (Jo), a genius engineer armed with a high level of coding skills and outstanding looks. He's also the co-founder of Quantum and Time, building the company from the ground up to become a world-class company. But little does the world know, the company's stocks are constantly fluctuating after the death of Han's brother, causing him to set off to a dangerous path.
Meanwhile, Park plays Kang Seo-hae, a soldier with commendable skills—from zipling from building to building, shooting to fighting people twice her size—and sets off in search of Han. Following Park's commendable performance in #Alive, many are excited to see her back
Release date: February 17, 2021
2. Beyond Evil
Beyond Evil is a thriller-psychological drama about two fearless men who are willing to go to extreme lengths in their pursuit of a serial killer that has shaken up their city.
Lee Dong-shik (Shin Ha-kyun), a former detective who has been demoted to mundane tasks at a local police station was just about to settle into a peaceful life he gets called back after a string of gruesome killings occur. Lee and detective Han Joo-woo (Yeo Jin-goo) team up to stop the vicious culprit in his tracks.
Release date: February 19, 2021
Image from Wikipedia
3. Vincenzo
Another household name making a comeback is Song Joong-ki in Vincenzo, playing the role of Park Ju-hyeong who at the age of eight is adopted and sent off to Italy and takes on the name Vincenzo Casano. As an adult, he becomes a lawyer for the mafia and a consigliere. But as friction among the mafia starts to run, he flees to South Korea, only to fall in love with a lawyer, Hong Cha-young (Jun Yeo-bin).
Other members of the cast include 2PM's Ok Taecyeon and Yang Kyung-won, whom you would recognise from Crash Landing On You. Vincenzo will also be airing on Netflix.
Release date: February 20, 2021
4. Mouse
While most know Korean dramas for its swoon-worthy romance, Korean crime thrillers are also worth all the hype. Entering the scene is Mouse, a suspenseful story that addresses the question, "What if we could identify psychopaths in advance"?
The series stars Lee Seung-gi and Lee Hee-joon as the nation is gripped with fear when a crazed serial killer's ruthless murders have gone amok. The two justice-seeking police officers are on the hunt for the killer before he could wreak more havoc.
Release date: March 3, 2021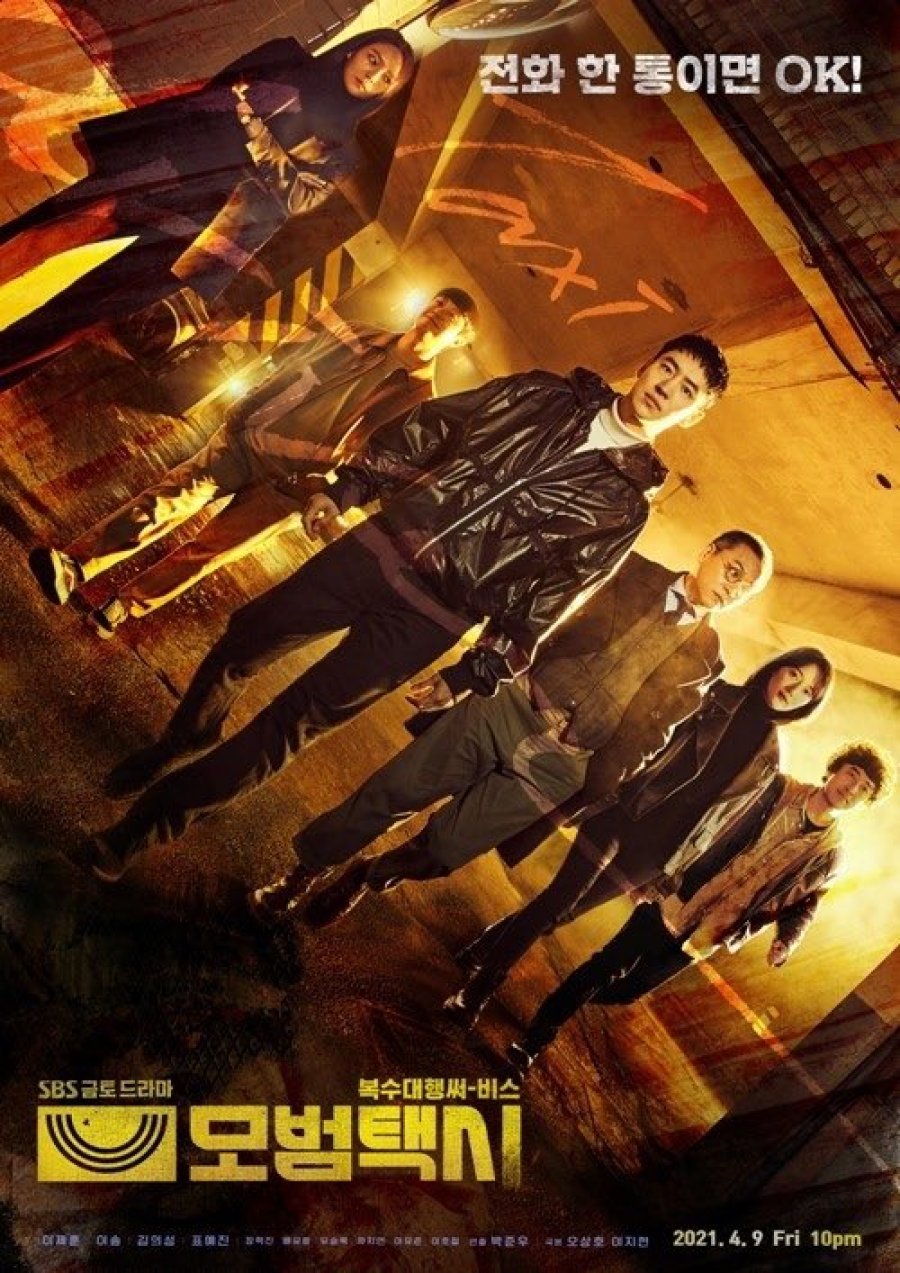 Image from MyDramaList
5. Taxi Driver
Taxi Driver is adapted from the original webtoon of the same name about a mysterious taxi service who enacts justice on behalf of victims. Kim Do-gi (Lee Je-hoon) is one of the drivers for the company whose mother was murdered. Kang Ha-na (Esom) is a lawyer while April's Go Eun (Lee Na-eun) is an IT specialist but many consider her a hacker, and all three crossed paths along the way.
A combination of action, horror, crime and drama—you can expect a lot of thrills from Taxi Driver.
Release date: April 2, 2021
6. Move To Heaven
Netflix's latest original Korean drama is Move to Heaven which stars Lee Je-hoon and Tang Joon-sang. This heartwarming story follows Geu-ru, a young man with Asperger's syndrome and Sang-gu, who suddenly finds himself as Geu-ru's guardian. The two team up to work as "trauma cleaners", a group of people clearing out the last possessions of the deceased and uncovering stories that are left behind. They are also tasked with delivering the stories of the deceased to the people they've left behind, offering closure, farewell and comfort.
This inspiring tale is based on a non-fiction essay, Things Left Behind by Kim Sae-byul which chronicles the first trauma cleaners in South Korea. The series will be helmed by director Kim Sung-ho who is making his drama directorial debut and writer, Yoon Ji-ryun who worked on 2004's Boys Over Flowers. Ji Jin-hee and Lee Jae-wook are set to make special appearances.
Release date: May 14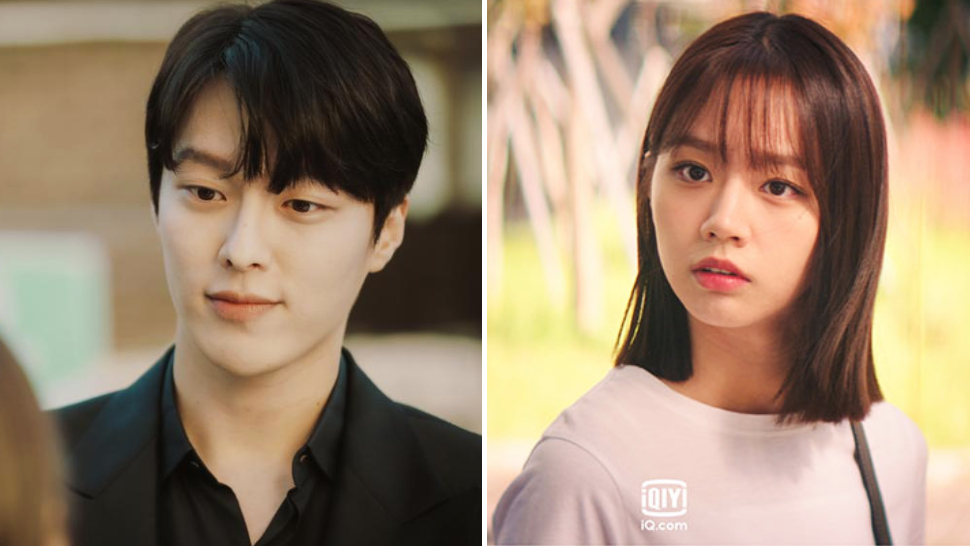 Image from Preview
7. My Roommate is a Gumiho
My Roommate is a Gumiho is based on a webcomic that follows the handsome and smart professor, Shin Woo-yeo (Jang Ki-yong). Secretly, he's actually a 999-year-old nine-tailed fox. In order to become fully human, he collects human energy in a bead.
University student, Lee Dam (Hyeri) crosses paths with Shin. During an unexpected encounter, Shin's bead falls out and Lee ends up swallowing it, tying their fate together. The bead can only exist inside of a human for no more than a year. Afterwards, it will break and Lee will die while Shim will lose his chance to become human. Shin suggests that they live together to find a solution to their problem.
Sounds like the classic co-inhabitation romance story right? With a nine-tailed-fox twist. 
Release: May 26
8. Hospital Playlist 2
Smash medical K-drama, Hospital Playlist is coming back for a second season. Shin Won-ho is set to return to the director's chair. We can expect the second season to answer some of the hanging questions from the first season including whether Lee Ik-jun (Jo Jung-suk) and Chae Song-hwa (Jeon Mi-do) will finally become a couple.
Release: June 17
9. I Know But / Nevertheless
The unofficial "son of Netflix" as most K-drama fans call him is adding ``Nevertheless (or I Know But) to his line-up this year. Song Kang will be playing university art major, Park Jae-eon who seems nice on the outside but is actually indifferent and has a nonchalant attitude towards relationships.
But it's always these "I'm not interested in romance" characters that end up finding love and Park ends up falling for Yoo Na-bi (Han Soo-hee). The two characters and their approach towards love begins to change.
Release: June 2021
10. Snowdrop
Blackpink's Kim Ji-soo will be making her television debut with Snowdrop and fans cannot wait but be excited. Joining her are Jung Hae-in, Kim Hye-yoon, Jung Yoo-jin, Yoon Se-ah and Jang Seung-jo. The highly-anticipated drama will be set in Seoul in 1987 and follows the love story of Im Soo-ho (Jung), a student at a prestigious university.
Meanwhile, Eun Young-cho (Kim Ji-soo) falls in love with him at first sight during a social gathering and runs into him at her dorm. Will sparks fly behind the two?
Release date: May 28, 2021

Read more about the upcoming K-dramas here
---